ADD A PAGE TO YOUR WEBSITE
In order to add a page to your website, follow these easy steps:

STEP 1:

Select the drop-down, on the right-hand side of the page next to the settings as per the arrow below: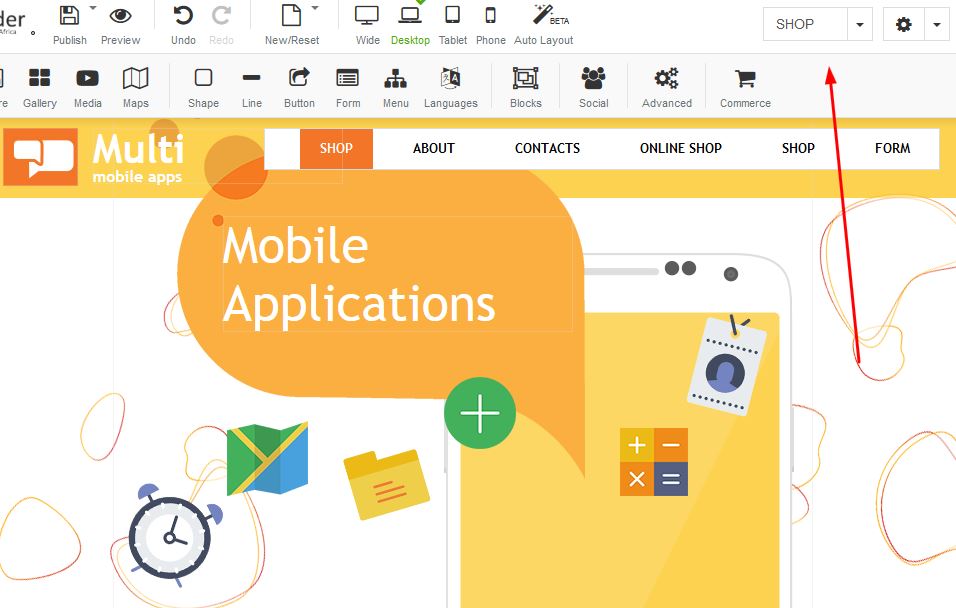 STEP 2:


Your list of pages will appear. In order to add another page, click on edit: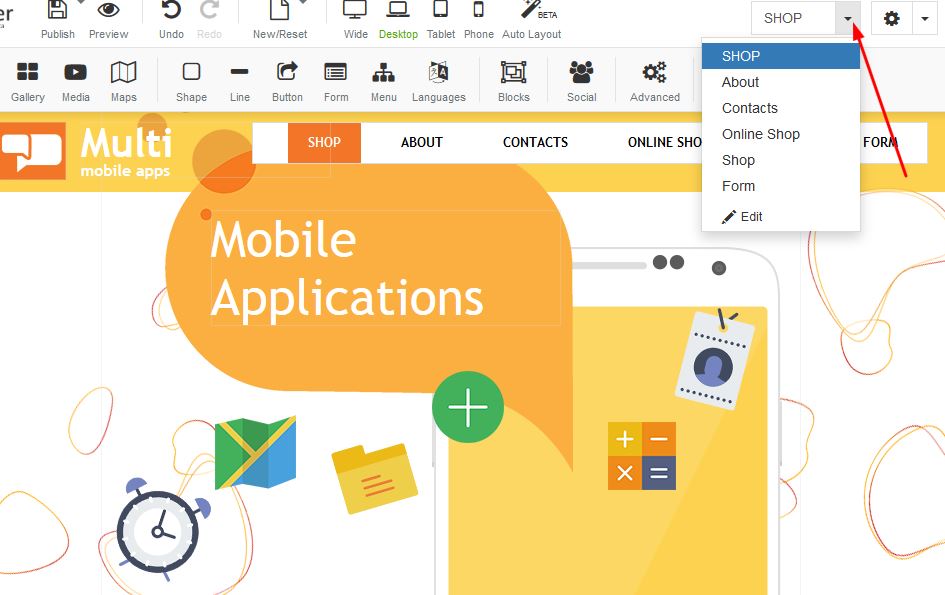 STEP 3:


A list will appear with your menu items. In order to add a new page, click on "New Item":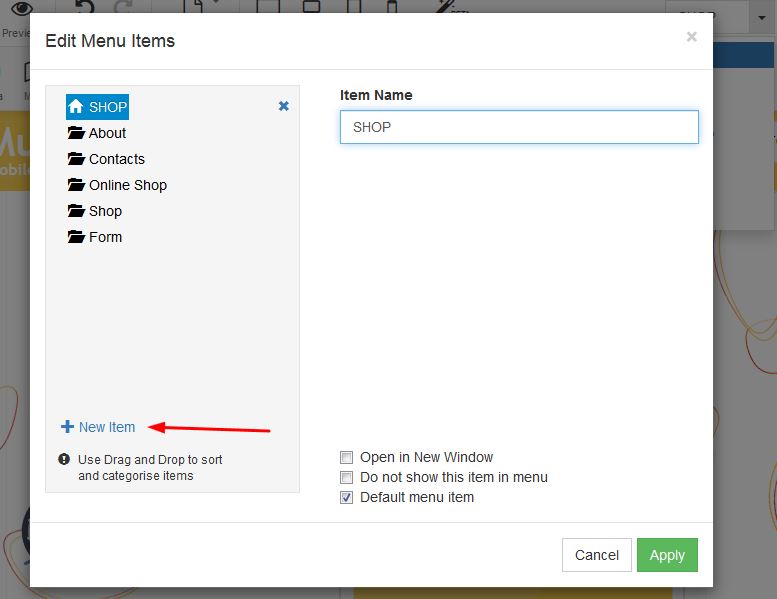 STEP 4:


A box will appear called "Add Menu Item" - Under Item Name, type in your new pages name.
Under Copy layout, you will be able to copy a page from one of the alternative pages that you can edit.
Once done, click on apply: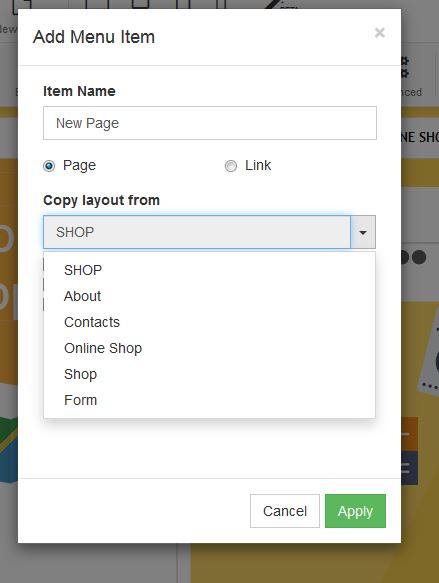 STEP 5:


Under the "Edit Menu Items" List, your new page will appear.

The icon with the house will be the default menu item and will be the first tab on your front page
(in order to make an alternative page the default, click on the name and click on the box at the bottom on the right called "Default menu item"

Should you have pages on your website, that need to be hidden, click on "Do not show this item in the menu"

In order for a page to open in a new tab everyone a client clicks on this, select the box called "Open in a new window"